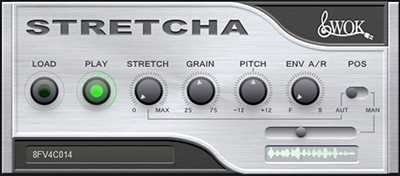 Extreme sample stretching
With STRETCHA you can play back a sample extremely slow for eerie ambient sounds or drone effects. Also manual gliding thru a sample is possible.
STRETCHA is available as a 32bit VST plugin for Windows.
The free download version has a nagscreen. Make a donation to get this and more without limitations
Audio-demo Go to mainpage to download.

VST is a trademark of Steinberg.