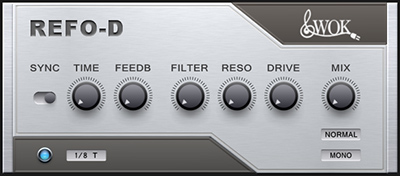 Delay with Reverse-Effect
REFO-D is a delay plugin with a reverse-forward option.
Additionally there is a filter and distortion in the feedback path. The delay time can be set in milliseconds or synced to host.
REFO-D is available as part of our BACKPACK as a 32bit VST plugin for Windows.

VST is a trademark of Steinberg.