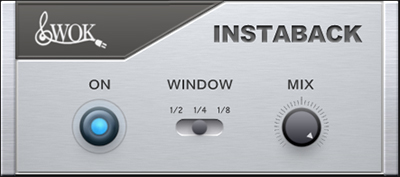 Instant reverser effect
INSTABACK generates a sound effect like a backwards-played audio loop.
It can be used on-the-fly even for live audio input, because it reverses the audio in short slices instead of waiting for the end of the whole audio snippet.
With the MIX knob the reversed and normal audio can be mixed.
INSTABACK is available as part of our BACKPACK as a 32bit VST plugin for Windows.

VST is a trademark of Steinberg.