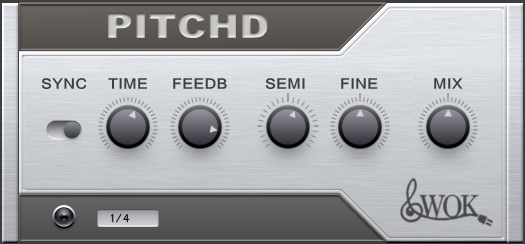 Delay with pitch shift
PITCHD is a delay plugin with a pitch-shifter in the delay path.
Pitch shift amount can be adjusted in semitones or fine. Delay can be set in milliseconds or host synced. Can be used as send or insert effect.
Let the echo's pitch drift away softly with a slight detune or up or down by a maximum of one octave to create strange effects.
PITCHD is available for free as a 32bit VST plugin for Windows.
As always:
no adware, no spyware, no toolbars, no copy protection, no installer!!
Download from the link below and enjoy.


Buy the developer a coffee:



VST is a trademark of Steinberg.