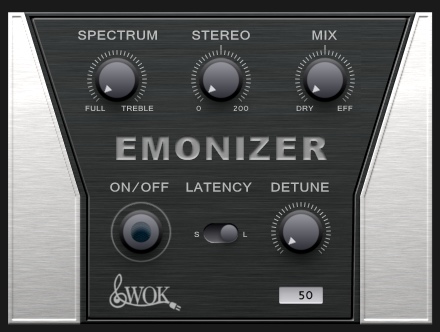 Micro Pitch Shifter effect
EMONIZER is a great tool to fill vocal tracks, but also works great on guitar and other sounds.
It creates two slightly detuned copies of the original audio, which can be spread in the stereo field.
EMONIZER is available for free as a 32bit VST plugin for Windows.
As always with WOK's plugins:
no adware, no spyware, no toolbars, no copy protection, no installer!!
Download from the following link and enjoy:

Buy the developer a coffee:



VST is a trademark of Steinberg.