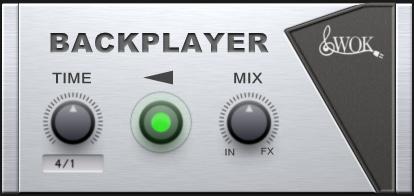 Audio reverser effect
BACKPLAYER plays back your audio with the touch a button. Up to 2 measures (8/4) can be fed into it. Audio is passed thru, pressing the button will start backwards playing immediately until you release it. Great for live effects. Plugin can be automated or controlled by MIDI CC.
BACKPLAYER is available as a 32bit VST plugin for Windows as part of the BACKPACK .

VST is a trademark of Steinberg.