Glimmerverb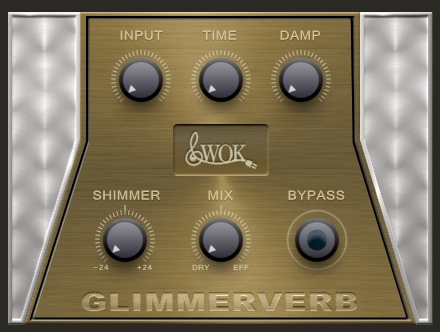 Glimmerverb by WOK is an VST effect plugin for long reverb tails
with shimmer effect.
It is made for really long and deep reverbs, and the pitchshifter in the reverb engine takes care of the shimmer effect sound.
Available for Windows as 32bit VST. Go to mainpage to download.
VST is a trademark of Steinberg.