ChordMem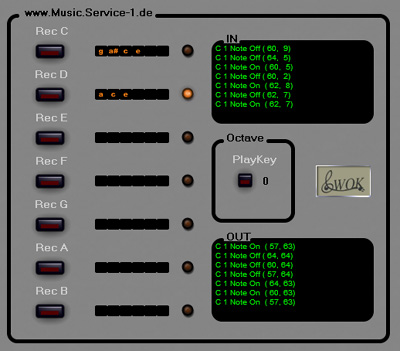 Record up to seven MIDI chords and play them back by pressing only one key.
The chords are saved as presets in the VST, so the total number of chords available is 128 * 7 !
Chordmem is a VST plugin with MIDI input and output (not a MIDI-FX) and can be used with any host that fully supports the VST standard (Cubase, Reaper, EnergyXT).
Enhanced PRO version:
12 chords per preset

velocity sensitive playback

keys outside the playback octave are passed thru

complete MIDI CC control including playback trigger